Get Out Of My Store!
A downloadable game for Linux
Oh no! My store!
Your store is being invaded by some weird invaders during the end of October... Beats me! Who knows what these thugs are up to!?
8 different type of monsters are waiting to haunt you and eat your food. Disaster!

Unlock better weapons, and fight protecting your burgers!

Shoot them up, and try to survive all 20 nights!
Get Out Of My Store! is an arcade inspired top-down shooter where the objective is to survive enemy raids and get to the end. Every night is more difficult than the last, and new wacky monsters keep appearing until the very end.
Can you survive all the nights? Refine your abilities, beat your hi-score, and triumphantly defend your store!
This game was developed in Assembly z80 in less than 2 months for the Amstrad #CPCRetroDev using the Amstrad game engine CPCtelera.
This game was made by PyroBombastic. 2021

How to play

Press O or ARROW LEFT to move LEFT
Press P or ARROW RIGHT to move RIGHT
Press Q or ARROW UP to move UP
Press A or ARROW DOWN to move DOWN

Press SPACE to SHOOT
If you keep the fire button pressed while moving, you will keep aiming and shooting at the direction you started shooting at, at the cost of moving a bit slower.
Joystick is also supported! Hell yeah!
Move with the JOYSTICK
Press Fire 1 to SHOOT
Gesture
This year's CPCRetroDev, the entry has to have a reference/gesture to the game Rainbow Islands by Ocean. Our gesture is a poster that can be seen in the background of the store.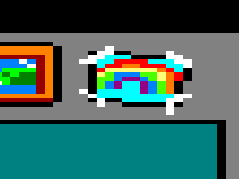 Additionally, one in every 8 zombies will be a rare rainbow zombie that heals you!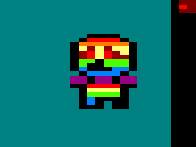 How to Run on Real Hardware
These are the steps to run this game on the Amstrad CPC 464:
Insert the cassette.
Type RUN" and press ENTER
Press PLAY then ANY KEY
How to Run on RVM (Emulator)
These are our recommended steps to run this game on Retro Virtual Machine on Windows for what we consider to be the best way to experience the game on PC:
Download and open Retro Virtual Machine
Download GOOMS.sna
Click on the top left > Create machine
Select Amstrad CPC > Next
Select Amstrad CPC 464 > Next
Select your preferred language
Save your machine. Now your emulator is set up!
Click on the machine you just created
Click the power button on the top left to turn on the machine.
Click the 3 horizontal lines at the top left > Load State
Search for GOOMS.sna, the file you downloaded
Enjoy playing!
Authors and Licenses

This game's concept and implementation was made entirely by PyroBombastic, group which components are the following:
Ennio Fernando Velásquez Berlingeri
Iván Martínez Cruz
Ginés Parra Caballero
Art & Music: -Ennio Fernando Velásquez Berlingeri
Software used: